A groovy sing along mix because she's been pining with unrequited love. Black Coffee, please.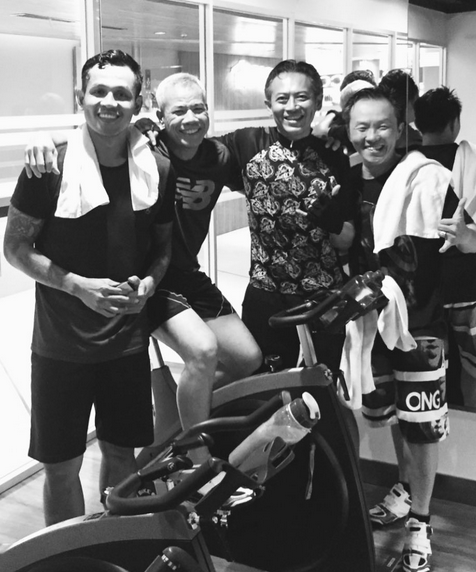 Sehari sebelum peluncuran kelas RPM 74 esok, kelas RPM 73 tadi sore luber keringat akibat dipandu tandem coach Diputra dan bintang tamu vokalis SID, Bobby. Ternyata selain tak merokok, rajin minum jamu, rahasianya menjaga kualitas vokal adalah genjot sepeda statis habis-habisan! #bali #rpm #bw #peloton #mckmggs A post shared by…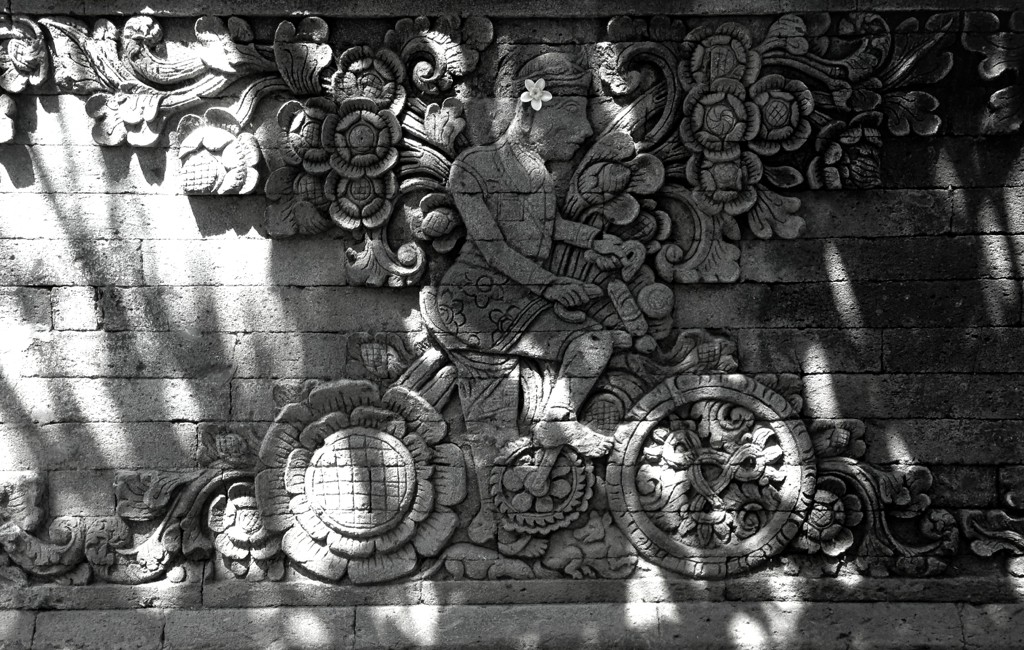 Here is the TEDxUbud talk about my journey and tribute to the intimate relationship between WOJ Nieuwenkamp, the versatile Dutch artist, and Bali. Do enjoy and share, let's wander and acquire for a shining future!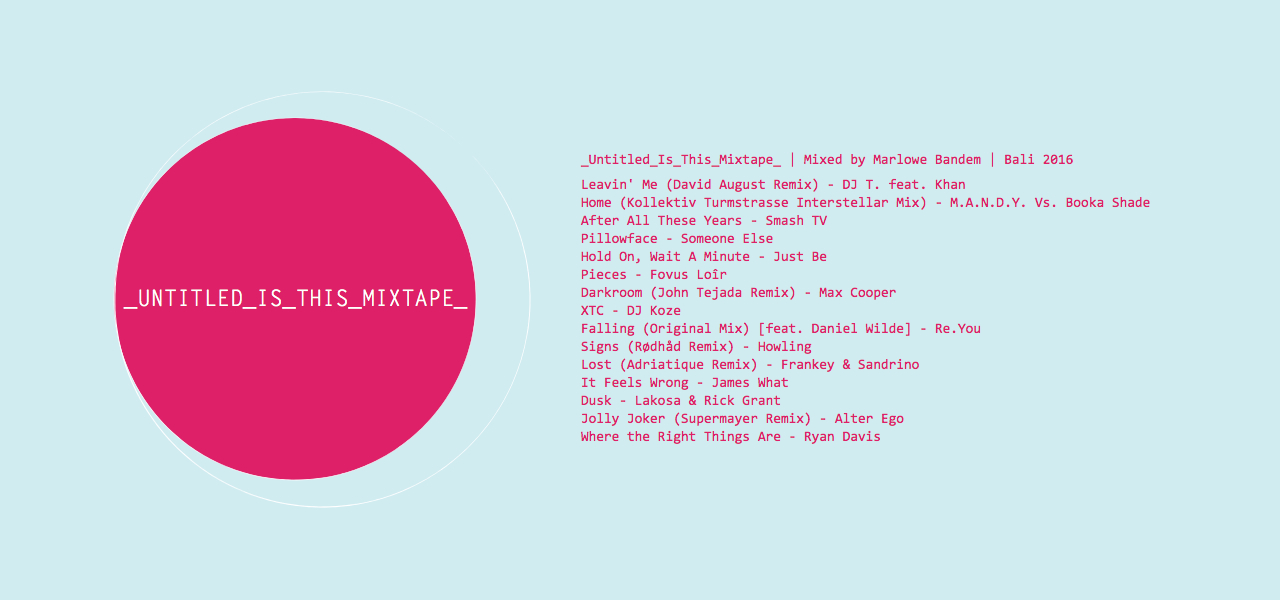 _Untitled_Is_This_Mixtape_ | Mixed by Marlowe Bandem Leavin' Me (David August Remix) – DJ T. feat. Khan Home (Kollektiv Turmstrasse Interstellar Mix) – M.A.N.D.Y. Vs. Booka Shade After All These Years – Smash TV Pillowface – Someone Else Hold On, Wait A Minute – Just Be Pieces – Fovus Loire Darkroom…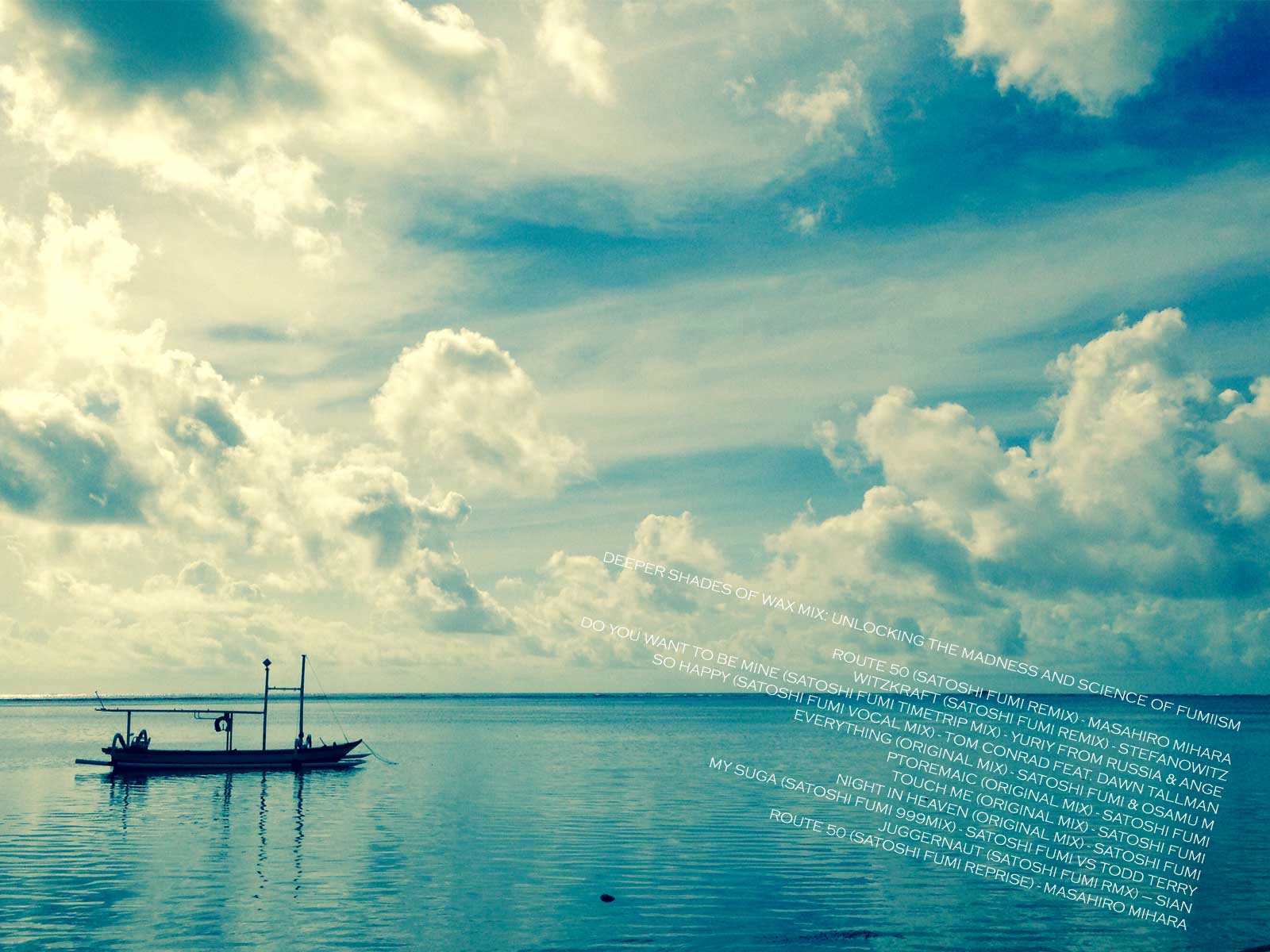 DEEPER SHADES OF WAX MIX: UNLOCKING THE MADNESS AND SCIENCE OF FUMIISM Winsome Synths & Bewitching  Beats of Satoshi Fumi ROUTE 50 (SATOSHI FUMI REMIX) – MASAHIRO MIHARA WITZKRAFT (SATOSHI FUMI REMIX) – STEFANOWITZ DO YOU WANT TO BE MINE (SATOSHI FUMI TIMETRIP MIX) – YURIY FROM RUSSIA & ANGE SO…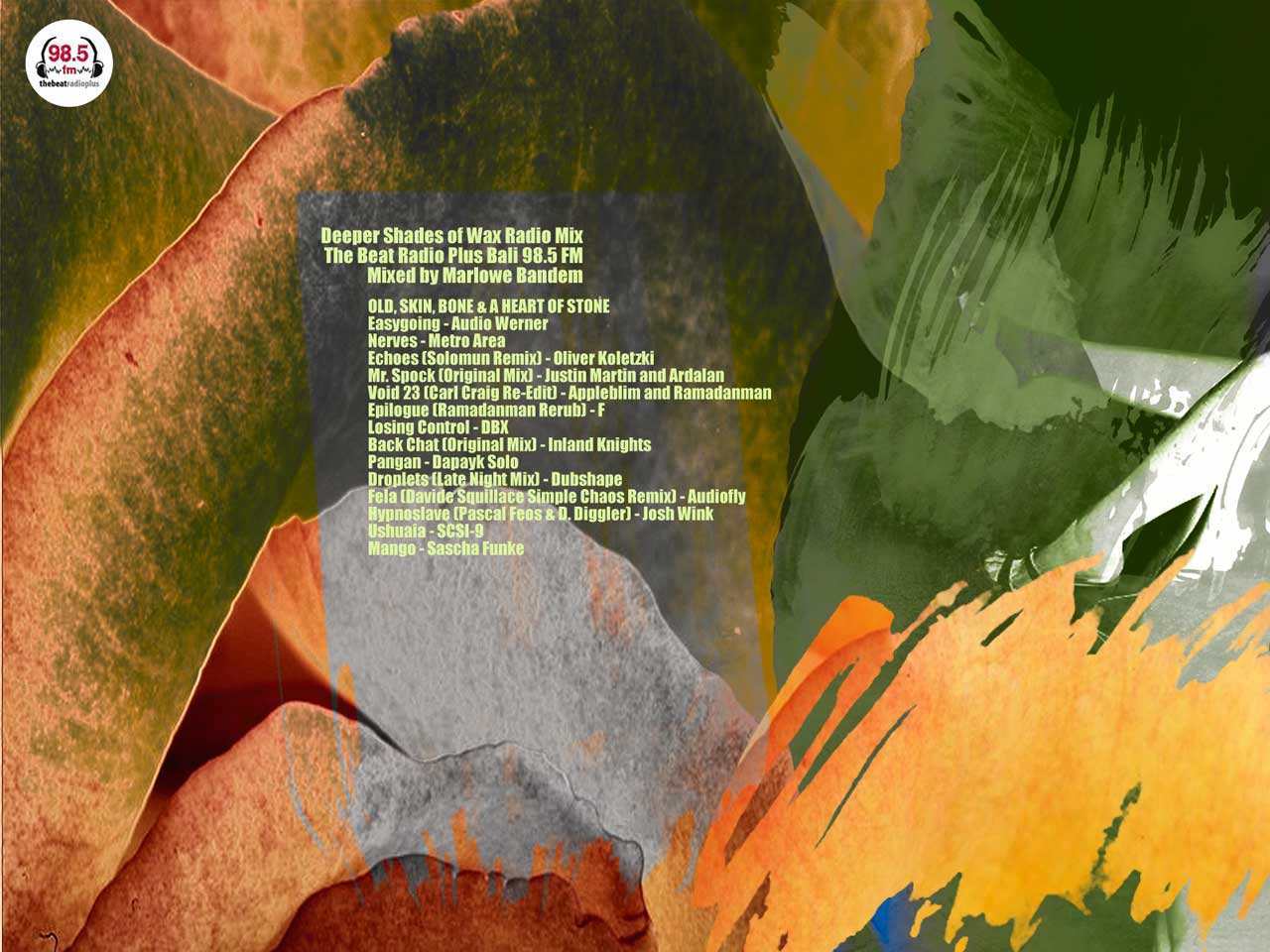 Deeper Shades of Wax Radio Mix The Beat Radio Plus Bali 98.5 FM Mixed by Marlowe Bandem OLD, SKIN, BONE & A HEART OF STONE Easygoing – Audio Werner / Nerves – Metro Area / Echoes (Solomun Remix) – Oliver Koletzki / Mr. Spock (Original Mix) – Justin Martin and…