Ketika Wi-Fi tak ada, tethering menjadi solusi ketika perangkat laptop atau tablet butuh terkoneksi dengan internet. Namun, layanan Personal Hotspot atau tethering pada iPhone generasi teranyar, terutama setelah dirilisnya iOS10 tak otomatis menyala dan loading circle terus berputar tak berkesudahan.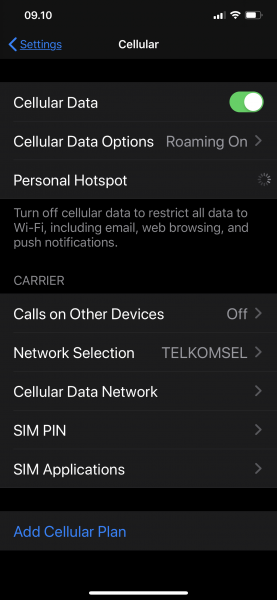 Solusi untuk mengaktifkan Personal Hotspot hanya membutuhkan pengaturan manual yaitu menambahkan teks internet pada pengaturan APN yang ada pada menu Cellular Data.
Personal Hotspot
APN: internet
Username: (kosongkan)
Password: (kosongkan)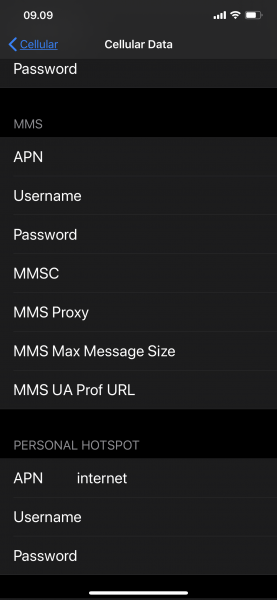 Penambahan teks internet pada pengaturan APN Personal Hotspot akan meberi opsi untuk menghidupkan atau mematikan layanan Personal Hotspot pada menu Cellular. Silahkan dicoba dan selamat web surfing!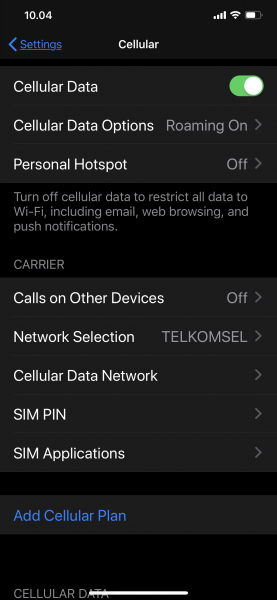 Wholehearted micro-banking supervisor, host of Deeper Shades of Wax Radio Mix 98.5FM TBRP (2009-2011), digital-arts lover & eco-defender urban yuppy on fixed gears!