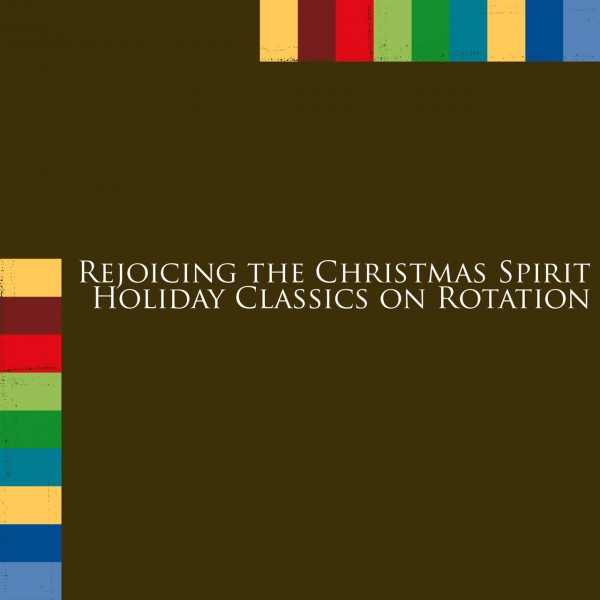 At Christmas, play and make good cheer, for Christmas comes but once a year.

Thomas Tusser (1524 – 1580), English farmer and writer
Yes, it's that time of year again, a month of ebullient secular customs, a week of wishful window shopping, a day of unwanted gifts, and a wholehearted toast from loves one – those who tell us how much they love us and completely disregard us till another year be gone…
Hooray, it's Christmas, where ever you are – even here in Bali.
Honestly, it's been a while since the last time we've had a Christmas gathering: chatter nearing an open fire, roasting chestnuts and marshmallows, misplacing Christmas ornaments, murmuring about brightly decorated fake plastic Christmas trees and its cotton snow, as well as tampering the eggnog with more brandy and rum. And yet, I must confess that I (still) get a sense of kindness and cheerfulness every year about this time, following the encirclement of the holiday spirit and its merrymaking significance: plump jolly Santa Claus, Christmas trees, Christmas cards, Christmas stockings, Christmas sweets, Christmas cakes, Christmas pudding, as well as Christmas carols.
Christmas is all around; once more.
Personally, I get a "kick", a sudden stimulant effect of mental and physical soundness whenever I hear someone like Sinatra, Mann, Fitzgerald, or Crosby take on a saintly rendition, singing about the Promised Land, the Holy Spirits, Rudolf the Red-Nosed Reindeer, and how Mr. Grinch stole Christmas.
Why?
It's tradition. In my native culture no ritual ceremony/festival is considered complete without the presence of music, which is why (for me) a holy day is not a holy day, Galungan is not majestically Galungan, Christmastime is not really Christmastime until you have compiled at least 60 minutes of jolly tunes as a soundtrack to enhance your quest of spiritual blessings or at least to hum to when the social conversing becomes tiresome. I do believe that we not only correlate most of the noble and good things about a holy day, including Christmas through our own perception and experiences, but more often from the picturesque articulation of religious songs, in this case the Christmas carols, we have heard since pre-school.
Thus, as Christmas nears with a certainty of a Christmas gathering this time around then it's inevitable for me to sort my 12" LP's for a holiday classic compilation, put it on rotation, and share it with all of you.
So what's in stock this time of year?
Honestly, compiling a Christmas music album is quite an uneasy task. Firstly, the repertoire and mood of Christmas songs are seemingly quite predictable. Christmas songs – relaxing, uplifting and spiritual in nature – can be a drag and surely most people would rather not hear the same songs and typical cover versions every year. I also feel that the divine iconic lyrical elements of the genre (the jolly jingling bells, etc.) are too much to bear and the persistent joyfulness of most tunes – oddly enough – contradicts the veracity of the days passing by (at least my life).
And yet, the genre augments the much needed solace for self-assured reflections, to momentarily rethink about the year be gone and what was really achieved, you know; the-meaning-of-life stuff.
So again, what's in stock this time of year?
Plenty, I must say. While it would be damn hilarious having William 'She Bang' Hung's "Hung For The Holidays", South Park Tunes, or Henry "Anger Management" Rollins on rotation, let's arouse inspiration from the lovely and hopeful jingles we breathe within us.
"Song of Hope" – delightful Christmas stories – by the traditional Irish folk band Bohola surely sets the mood, followed by "River" (Will Taylor & Strings Attached With Molly Venter) and "No Child Should Ever Cry on Christmas" (Daryl Hall & John Oates); which for me are among the finest Christmas albums in recent years – in addition to Aimee 'post-new wave pop queen' Mann's "One More Drifter in the Snow" album and Sarah 'atmospheric-folk-pop diva' McLachlan's "Live from etown: 2006 Christmas Special."
While I've always been a faithful devotee of Marilyn Monroe's cover version of Eartha Kitt's "Santa Baby", having heard the smooth jazzy rendition of familiar Christmas tunes by versatile saxophonist Boney James in his "Christmas Present" album, I just can't help to put his version, which features the soothing vocals of soul songstress Chanté Moore vibrating my senses.
Meanwhile, ex-Sixpence None the Richer frontwoman Leigh Nash, features Gabe Dixon in a such a candid interpretation of "Baby, It's Cold Outside"; truly mesmerizing. Other perennial favorites this time around include "Angel" by Allison Crowe, "Christmas" by Rachel Kershenbaum, and "All I Am" by the dynamic duo George Benson and Al Jarreau.
Jars of Clay's "Christmas Song" album is also worth your time and money, as their faithfulness, magical touch plus their dedication enduring the one-take recording sessions for this album really emphasizes a belief – as summed by their frontman, Dan Haseltine – that art can "make people feel what's true rather than telling them".
Songs such as "Can't Help Lovin' That Man" by Lena Horne, "Love At First Sight" by Michael Buble and "When You Wish Upon A Star" by Stig Møller not only brings a sense of warmth and sensuous spiritual acquaintances, but also underlines the fundamental conception of holy days – sacrifice, passion, and love.
I also suppose "Make Someone Happy" by the classy LA native LaVerne Butler highlights the fact that Christmas or any other religious holy days is all about shouldering the burden of the good earth to make just one someone happy from time to time…
Furthermore, the sultry jazzy tone of Karrin Allyson (Santa, I need more of her LP'S) and Maria Muldaur's tribute and reinterpretation of Bob Dylan's "Make You Feel My Love" definitely shows why they are prominent legacies of American roots music: folk, blues, and jazz.
At the end of the day, concluding this rotation with "Silent Night, Holy Night" or "Santa Claus Is Coming To Town" by Bing Crosby – the man who defines Christmas music – may seemingly be on the agenda, but I guess I'll fade away in a rejoiced content mood, (closely) reminiscent to Mr. Tony 'American Entertainer' Bennett, singing "This day was just a token, too many words are still unspoken
Oh, well, we'll catch up some other time…"
Click here to stream Rejoicing the Christmas Spirit: Holiday Classics on Rotation (Continuous Mix) – Various Artists
or you can always right click and save as… to download.
Rejoicing the Christmas Spirit: Holiday Classics on Rotation / (17 songs, 64:33 minutes, 73.9 MB)
Artist / Title / Album
1. Bohola / Song of Hope / Bo Ho Ho Hola
2. Will Taylor & Strings Attached With Molly Venter / River / Back To The Garden: A Tribute To Joni Mitchell
3. Daryl Hall & John Oates / No Child Should Ever Cry on Christmas / Home for Christmas
4. Stig Møller / When You Wish Upon A Star / The Spirit Of Christmas
5. Jars Of Clay / Drummer Boy / Christmas Songs
6. Boney James / Santa Baby / Christmas Present
7. Aimee Mann / Have Yourself a Merry Little Christmas / One More Drifter in the Snow
8. Allison Crowe / Angel / Tidings (Bonus Tracks Edition)
9. Lena Horne / Can't Help Lovin' That Man / Jazz: Love
10. Michael Buble / Love At First Sight / Totally Buble
11. Maria Muldaur / Make You Feel My Love / Heart of Mine: Love Songs of Bob Dylan
12. George Benson & Al Jarreau / All I Am / Givin' It Up
13. Karrin Allyson / Angel Eyes / In Blue
14. Rachel Kershenbaum / Christmas / Love Is Not Love…
15. Leigh Nash (featuring Gabe Dixon) / Baby, It's Cold Outside / Do You Hear What I Hear?
16. LaVerne Butler / Make Someone Happy / A Foolish Thing To Do
17. Tony Bennett / Some Other Time / Tony Bennett Sings for Lovers
PS. Bali is a small beautiful island situated in the archipelago of Indonesia with majority of its people are Hindu. It's an open space and scape, it's sacral and secular at once, it's my birthplace which I love and loathe all together. Meanwhile, Galungan is a Hindu-Bali festival celebrated passionately every 210 days; its a day symbolizing the inner struggle of humankind to forward dharma (righteousness) and cast away adharma (evil).
Wholehearted micro-banking supervisor, host of Deeper Shades of Wax Radio Mix 98.5FM TBRP (2009-2011), digital-arts lover & eco-defender urban yuppy on fixed gears!