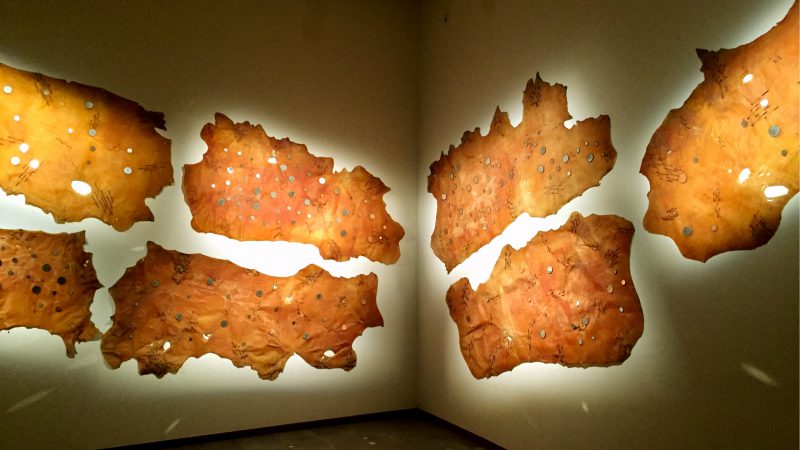 Karya Treasure Islands oleh perupa Bali, Made Wianta, juga menarik perhatian pengunjung Singapore Biennale 2016 "An Atlas of Mirrors" karena bahasa visualnya yang menggelitik dalam mengisahkan Perjanjian Breda saat kompeni Belanda menukarkan hak dan kuasanya atas Manhattan, dan mengambil kendali perdagangan pala di kepulauan Rhun, Maluku; sebuah keputusan yang merubah sejarah peradaban di Amerika dan Nusantara.
.
Sejarah yang kerap terlewatkan ini munyeruak dalam bentangan kulit kerbau coklat keemasan sebagai gugusan pulau-pulau harta karun yang kian memudar dan gersang akibat 'paku-paku tajam' konflik dan konspirasi kongkalikong antar para penguasa dalam memperebutkan sumber daya alam, khususnya pala dan rempah-rempah Nusantara yang bertabur dalam susunan mosaik kaca-kaca berbagai ukuran dan bentuk.
.
Sounds so familiar these days…
Wholehearted micro-banking supervisor, host of Deeper Shades of Wax Radio Mix 98.5FM TBRP (2009-2011), digital-arts lover & eco-defender urban yuppy on fixed gears!