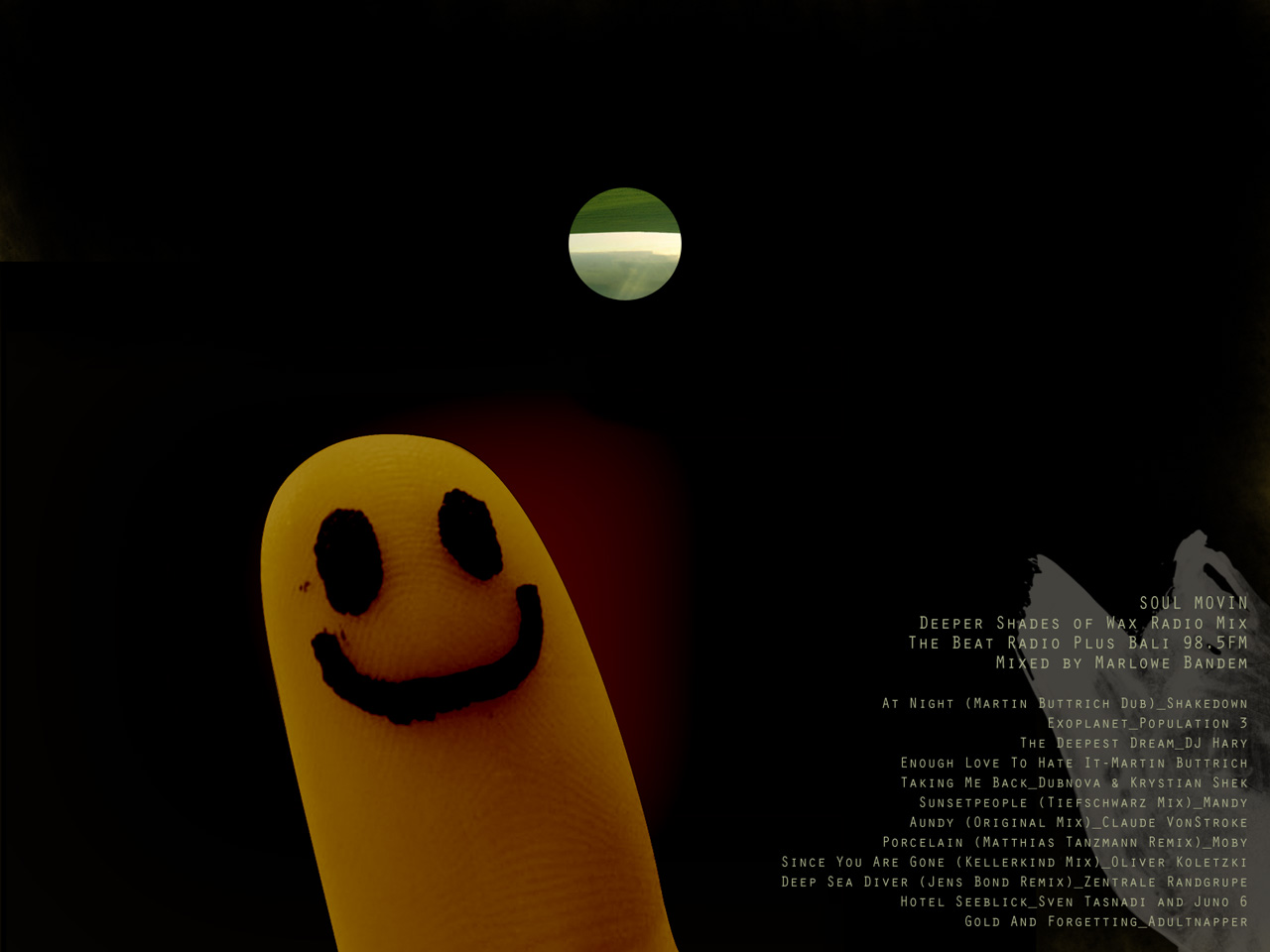 Deeper Shades of Wax Radio Mix (Thursday, August 12, 2010) 6-7 PM
The Beat Radio Plus Bali 98.5FM
Soul Movin' (58:44 Minutes, 53.8 MB) Mixed by Marlowe Bandem
Today's radio mix was a really a downer one. Thank God for M-Audio Xponent and Torq!
SOUL MOVIN': At Night (Martin Buttrich Dub)_Shakedown / Exoplanet_Population 3 / The Deepest Dream_DJ Hary / Enough Love To Hate It_Martin Buttrich / Taking Me Back_Dubnova & Krystian Shek / Sunsetpeople (Tiefschwarz Mix)_Mandy / Aundy (Original Mix)_Claude VonStroke / Porcelain (Matthias Tanzmann Remix)_Moby / Since You Are Gone (Kellerkind Mix)_Oliver Koletzki / Deep Sea Diver (Jens Bond Remix)_Zentrale Randgrupe / Hotel Seeblick_Sven Tasnadi and Juno 6 / Gold And Forgetting_Adultnapper
Click here to stream Deeper Shades of Wax Radio Mix: Soul Movin (Continuous Mix – Various Artists) or you can always right click and save as… to download.
Wholehearted micro-banking supervisor, host of Deeper Shades of Wax Radio Mix 98.5FM TBRP (2009-2011), digital-arts lover & eco-defender urban yuppy on fixed gears!