Deep down inside, there is a soft spot in all of us, uttering a gentle constant sadness – I don't want to be lonely, I just want to be alone.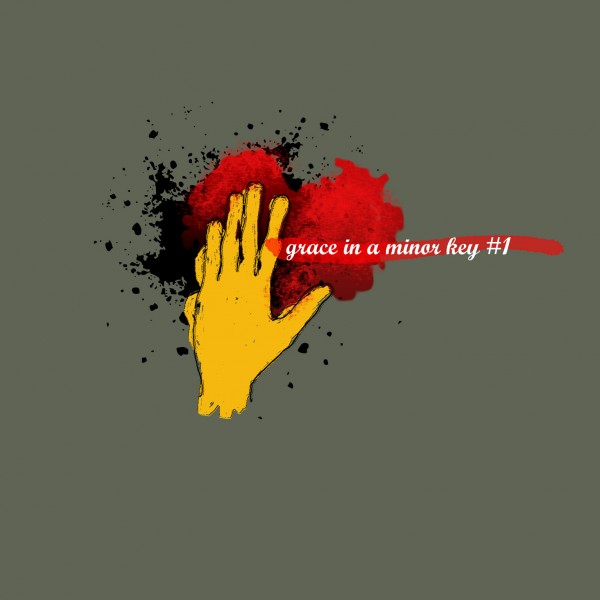 (12 Songs, 57:47 minutes, 53 MB)
Artist / Title / Album
1. Helene / Where Do You Go To When You Disappear / Postcard
Everything beautiful is infectiously vulnerable…
2. The Cinematic Orchestra / Musik Box / Ma Fleur
Love should be the seed of blossoming flowers comforting oneself in this vacant dispirited monochromatic pathway of life.
3. Barbara Morgenstern / The Grass Is Always Greener / The Grass Is Always Greener
I am rendered speechless by Morgenstern awe-inspiring, beautiful and swiftly rhyming melodic senses. I'm at ease: embracing whatever the day brings…
4. Telefon Tel Aviv / Fahrenheit Fair Enough / Hefty 10 Digest – Prefuse 73 Mixtape
A kaleidoscope of melancholic clicks and pops caressing your taste bud bittersweet.
5. Henrik Schwarz / Labelle (Guem et Zaka) / Rewind! 5
… yet another uplifting and gregarious groove to feed the heart from the master inspirator.
6. Trueby Trio / Lover Uncovered feat. Marcus Begg (Yam Who Rework ) / Elevator Music
Embark on a sparkling journey of jazz with vocals embodying the truth…
7. The Whitest Boy Alive / Figures / Dreams
Even though abandoning all programming and most other forms of synthetic instrumentation, the Whitest Boy Alive is still fashionable, excellent, and damn pleasing.
8. Jazzanova / Glow & Glare / In Between
A Jazzanova gem, as always most of the time, pure jazz-electro-eclectic spiritual joy.
9. Phil Mison / Lula / Café Del Mar The Best Of Compiled By José Padilla (Disc 1)
Mason moves me into a delightful journey of moody ambient soundscape seamlessly.
10. Saint Etienne / Time And Tide / Soft Like Me (CD 1)
Deep dubby club beats layered with light melodies beneath Sarah Cracknell's sultry voice. Luscious.
11. Antipop Consortium / Real Is Surreal / Antipop VS. Matthew Shipp
Distorted, disturbing yet inventive from the realms of underground "to the bone" hip hop and ultra funk IDM.
12. !!! (Chk Chk Chk) / Take Ecstasy With Me / Take Ecstasy With Me
Love is in the air. Would you mind swallowing a wholesome of happiness with me???
Click the link below to listen the mix. Enjoy!
Grace in a Minor Key #1 (Continuous Mix) – Various Artists
Wholehearted micro-banking supervisor, host of Deeper Shades of Wax Radio Mix 98.5FM TBRP (2009-2011), digital-arts lover & eco-defender urban yuppy on fixed gears!